Course Overview and Introduction :
The aim of this course is letting you gain familiarity with the complexities of Jurisprudential topics: how can we put them into practice, and how to use them in our daily life.
The course is designed by Amir al-Muminin Seminary School and targets learners who are eager to get more detailed information about Jurisprudential issues and feel in need to refresh fundamental and practical concepts of Fiqh, specially the issue of sermons of contract.
Hujjat al-Islam 'Alaeie Nejad is the instructor of the course.
The present course includes 2 sessions in which the instructor tries to bring up and explain the rulings of the sermons of contracts, (Siagh al-'Uqud) and the valid way of reciting them.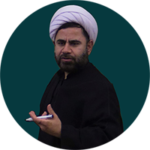 Jurisprudence Workshop – Siagh al-'Uqud (1)
Date : 2020 September
Amir Al-muminin Islamic Seminary Dean of Cultural Affairs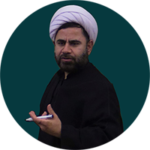 Jurisprudence Workshop – Siagh al-'Uqud (2)
Date : 2020 September
Amir Al-muminin Islamic Seminary Dean of Cultural Affairs